360° Mop – 🔥SALE ENDS SOON – 49% OFF🔥360° Rotatable Adjustable Cleaning Mop
Limited stock! 7408 people are viewing this and 5246 purchased it.
Description
Help you easily clean every corner of the house! One-Sweep cleaning of.. ✨

MAKE CLEAN EASIER
The cleaning tray adopts the latest type of triangular design, 360° rotating mop head allows you to leave no dust in the dead corner, easily solve your stubborn dust in the corner of the wall, ceiling and window.
SAY NO TO DANGER
Extra-long 4.26ft pole to easily reach dust locations and help you eliminate dust in a simpler way.
TEMPORARY SMART LOCK
With this special design, you can quickly replace disposable wipes.
PREMIUM MATERIAL
The 360° Mop is equipped with thickened and encrypted microfiber cloth, which can quickly absorb water within 5 seconds and has superb adsorption ability, firmly locking in the dust.
WASHABLE & REUSABLE
Simple cleaning by hand & washing machine. Can be reused after washing.
PROTECT YOUR HANDS
Mimic hand washing cleaning design, integrated push-pull automatic water squeezing function, free your hands. Avoid making direct touch with cleaning chemicals.
SPACE-SAVING DESIGN
360° Mop can be stored in a vertical corner, occupying less space, also for quick dry.
SPECIFICATION
Material:PP/ Reinforced stainless steel
Mop Wipe Material:Microfiber
Color:Blue/ White
Product weight:700g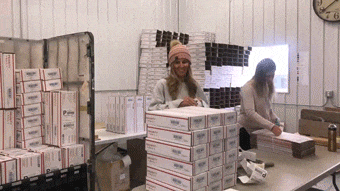 ---
Thanks for your review! Your review will be verified by the administrator!
Shipping
& Returns
Covid 19 customer and shipping updates
We stand by our product quality. If you are not pleased with your purchase, we offer a 7-day quality guarantee on all products. If you have any additional questions or would like to request return, refund, exchange, feel free to contact us at [email protected].
Learn more about our return, refund, and exchange policies here.
Order processing & shipping time within 3-5 days, and delivery time within 14-21 business days from shipping date. During high volume periods, the processing time may take an additional 2-4 business days . Learn more about shipping FAQs here.
On average, the shipping fee is $4.95 per unit. However, shipping fee may vary due to promotional activities. Please visit the checkout page to obtain your final shipping charges.
One of the basic reasons why we incorporated Layerial Mall is to provide the trendiest, best quality products to our customers with the lowest possible prices. We have a very diverse product selection that can appeal to every customer's need.