Dino Eggs – Magical Dino Hatching Egg Ideal Gift For Your Child This Easter
Limited stock! 7408 people are viewing this and 5246 purchased it.
Description
SATISFY THE CURIOSITY OF YOUR CHILDREN
Get the perfect present for your kids this coming Easter! Magical Dino Hatching Egg will surely have everyone excited for any occasion.

GIVES A MAGICAL VIBE
It's the perfect toy for kids who love extraordinary fun. The dinosaur inside the egg continues to expand until the egg hatches, the dinosaur figures will continue to grow for the next 2 days.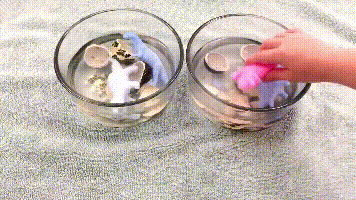 FUN WATER TOYS FOR KIDS
These dreaming dinosaur eggs will meet to kids' curiosity to teach children to understand the animal hatching process, they will be so excited to open this and see all the eggs! Lovely kids with strong curiosity to dinosaur world are delighted to observe dinosaur hatch process, cultivating children's patience, meet their curiosity, also feeling the joy of finding.
DEVELOP KIDS CURIOSITY AND PATIENCE
Every kid likes to watch some dinosaur cartoons. They desire to know more things about them. Exactly, these magical grow eggs will hatch out and grow bigger with time when you place them in water. Your kids can go through whole hatching process.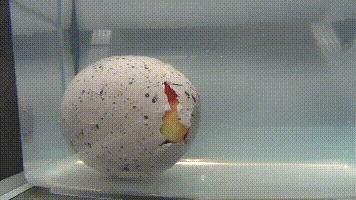 SAFE AND FRIENDLY MATERIAL
The grow dinosaur hatching egg toy is made of high quality EVA, non toxic and water-absorbing, safe and harmless for children and adults

IDEAL EASTER TOYS FOR YOUR CHILD
As a Best gift for your child this Easter Season, this Magical Dino Eggs will be the perfect ! The best selling toy of 2022 that's gone viral all over social media!
HOW TO PLAY
Soak dinosaur eggs in the warm water, the water level is higher than the dinosaur egg (Note: the water temperature is below 96°F need to add warm water)
12-48 hours later, the shell began to split, it is necessary to add water. (Note: At this moment, only the shell is cracked, and the pet inside can not be seen yet)
2 days later, the pet is gradually growing up, a few days later dinosaurs will break out of shell.
When the egg shell is completely cracked, need to swap with a big container, and change the water, observe it every day for 2 time.
Put the egg into the water, after a period of time, dinosaur eggs will slowly crack from the top, just like hatching chicken, amazing! Childrens do not miss this moment 🥰
SPECIFICATION
Material: Natural Rubber Material
Package Includes: 1 set of small (10 pcs) / 1 set of large (5 pcs)
Notice: Designed for age 4+ kids, the natural rubber material is safely and healthy for children and adults. But don't let your children put these mini toys into their mouth.
---
Thanks for your review! Your review will be verified by the administrator!
Shipping
& Returns
Covid 19 customer and shipping updates
We stand by our product quality. If you are not pleased with your purchase, we offer a 7-day quality guarantee on all products. If you have any additional questions or would like to request return, refund, exchange, feel free to contact us at [email protected].
Learn more about our return, refund, and exchange policies here.
Order processing & shipping time within 3-5 days, and delivery time within 14-21 business days from shipping date. During high volume periods, the processing time may take an additional 2-4 business days . Learn more about shipping FAQs here.
On average, the shipping fee is $4.95 per unit. However, shipping fee may vary due to promotional activities. Please visit the checkout page to obtain your final shipping charges.
One of the basic reasons why we incorporated Layerial Mall is to provide the trendiest, best quality products to our customers with the lowest possible prices. We have a very diverse product selection that can appeal to every customer's need.